In this Madden Tips breakdown, we take a look at a football play called Gun Bunch Quads – Spacing. What we like about this play as it's very simple to run, but yet effective against zone coverage.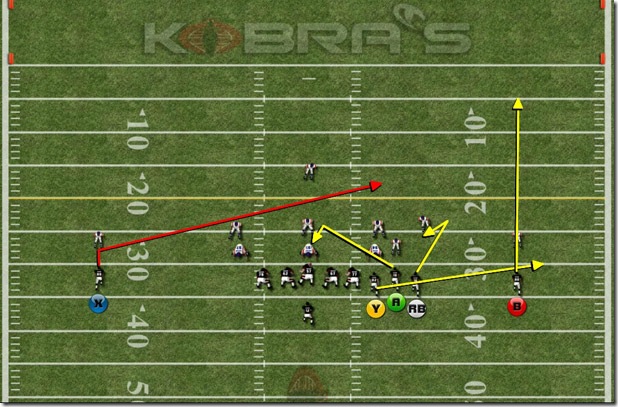 The Gun Bunch Quads – Spacing is highly effective against pretty much any zone coverage in the game. This play is designed to horizontally stretch the zone coverage out.
| | |
| --- | --- |
| Receivers | Pass Routes |
| SE (X) | Slant |
| TE (Y) | Shoot (Right Flat) |
| SL1 (A) | Slant Hook (Spot) |
| SL2 (RB) | Slant Hook Outside |
| FL (B) | Streak (Go) |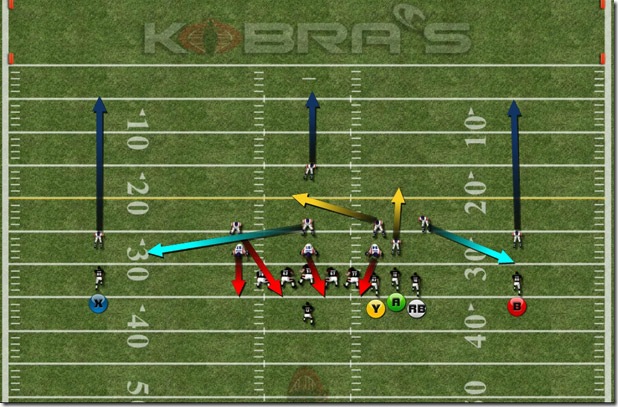 The defense we use for this example and for the rest of our Gun Bunch Quads scheme is the Nickel 3-3-5 – Cover 3.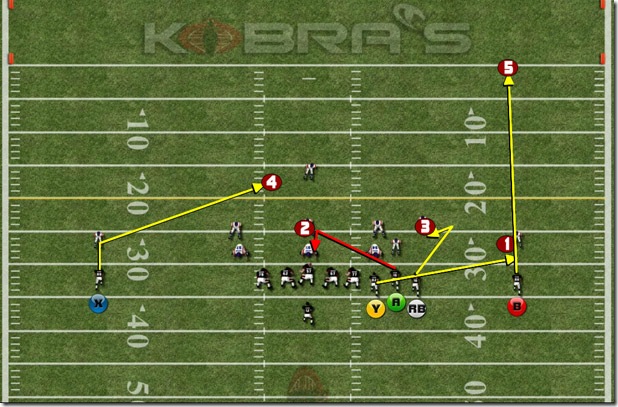 As far as reads go when running this play is we look to throw to the TE (Y) first, who runs the shoot route towards the right. If he is open, we then look to throw the SL1 (A) running the slant hook. If he is not open, we then look to throw to the SL2 (RB) running the slat hook to the outside. The SE (X), who runs a slant is also a solid option to throw to, especially if man coverage is called. The last receiver we look to throw to is the FL (B), who runs the streak route.
Gridiron Guide Tip: By the time the fourth read is made, their more than likely won't be enough time to make the throw to FL anyways.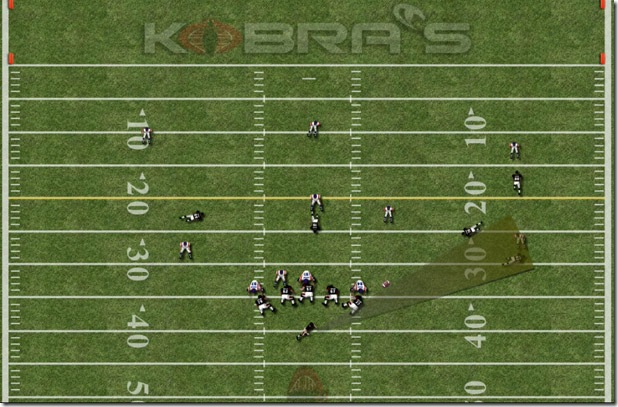 If the tight end is open as heads towards the flat, throw him the ball. In this case, the flat is covered, so we go to our next read.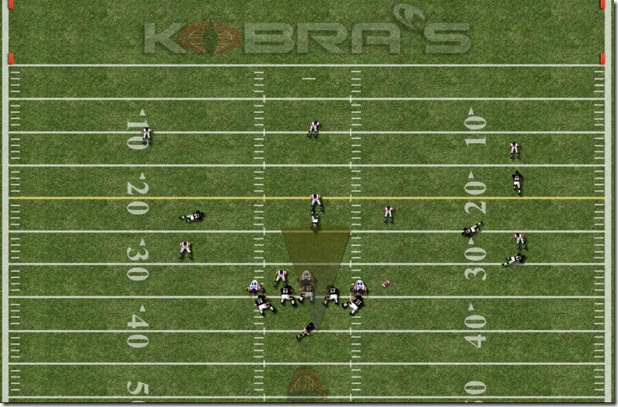 The SL1 may be open to throw the ball to him. Watch to see if any defender covers him or not. If a defender is behind him, such as in the image above, the ball could be thrown. Just know that the defender may knock the ball out of the SL1 hands ones he makes the catch.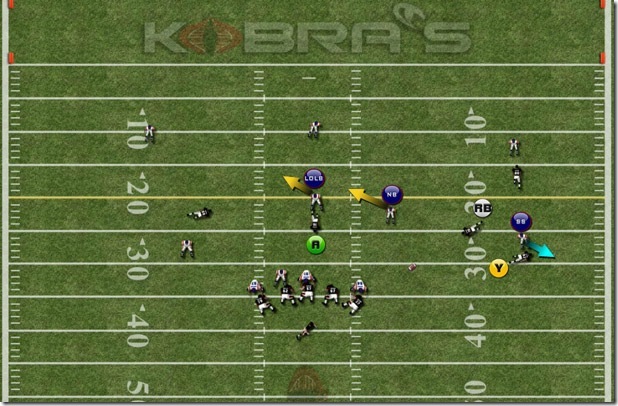 The best option is to throw the SL2, who runs the slant hook to the outside. With the TE drawing the SS out into the flat, and the SL1 holding the LOLB and NB inside, this leaves the SL2 open for a hard bullet pass.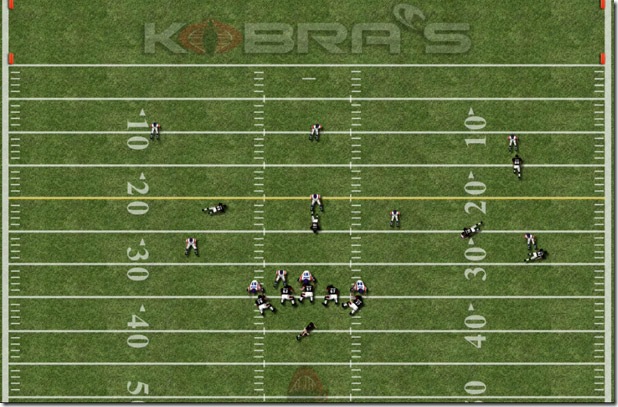 The SL2 makes the catch for a 7 yard pick up.
Video Breakdown
Final Thoughts
For those that play football video games such as Madden and NCAA the spacing concept is a great play to run against zone coverage because of the simple reads that it requires the quarterback to make.