In this Football Video Game Tips breakdown, we are going to take a look at a Madden 12 blitz  called Nickel 2-4-5 Over Storm Brave that brings inside pressure.
Note: this breakdown is taken from the X's Os Filmroom. For more info on what is in the X's O's Filmroom – Click Here
Playbooks Found In
3-4
Cardinals
Cowboys
Multiple D
Packers
Patriots
Redskins
Steelers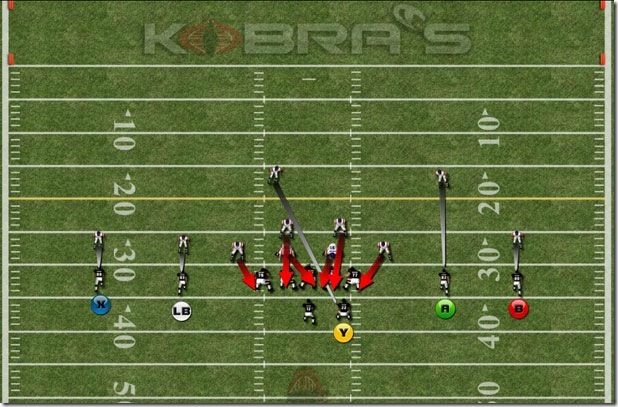 The Nickel 2-4-5 – Over Storm Brave sends 6 pass rushers after the quarterback, while 5 defenders play man coverage. To set the defense up, we call bump-n-run man coverage. Keep in mind, this is optional.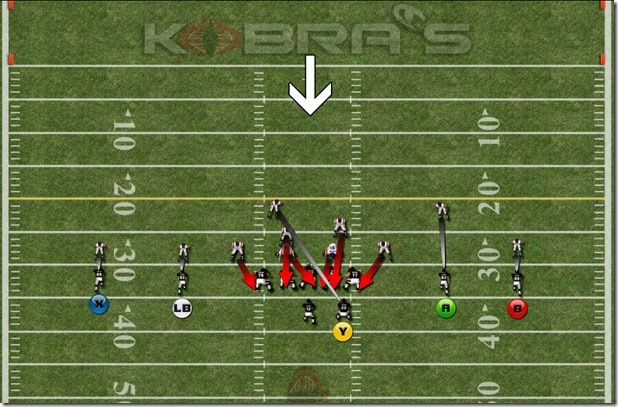 Next, pinch the defensive line. The two defensive tackles will now line up tighter together.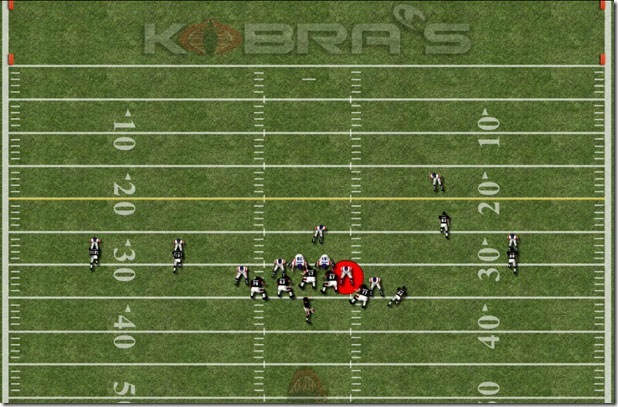 We do this to create more spacing for the left inside linebacker to shoot through the B-gap between the right guard and right tackle.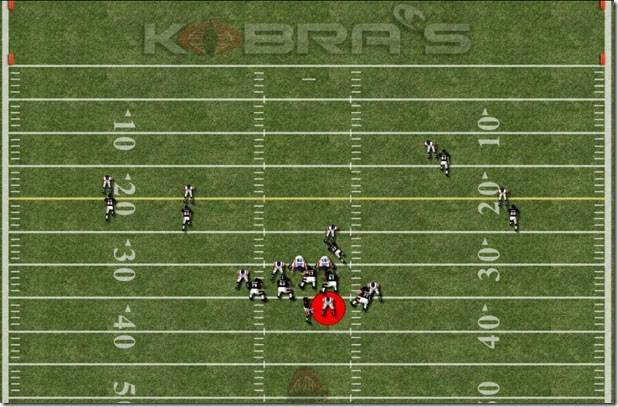 The left inside linebacker shoots through the B gap unblocked. The result is a sack on the quarterback.
Video Breakdown
Final Thoughts
Having a fast left inside linebacker with a high acceleration rating will help increase the chances getting pressure on the quarterback. If the quarterback has time or a receiver breaks the bump-n-run man coverage, there is a good chance this defense can easily be burned.