In this offensive football play breakdown, we take a look at the X's and O's behind how teams like to run the Shotgun 4WR Spread – HB Circle against man coverage.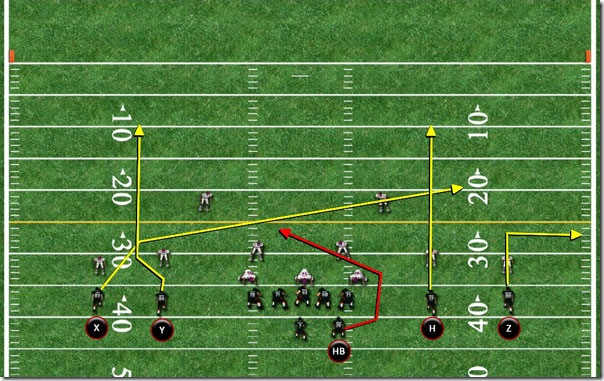 From the top down view, you get a good idea of the pass routes that are being run. They are as follows:
Pass Routes
Z – 7 Yard Out
H – Seam
Y – Wheel
X – Deep Cross
HB – Circle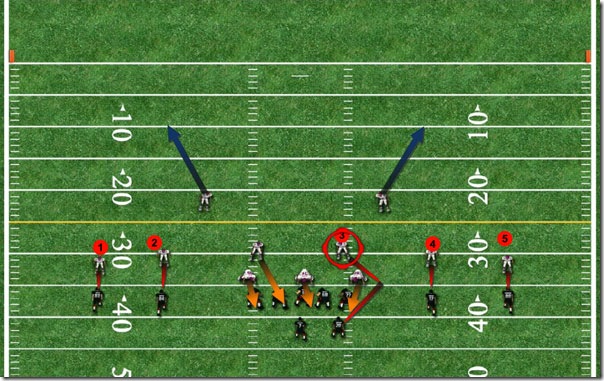 The pass coverage called is 2 Man Under from what we like to call Dollar 3-2-6.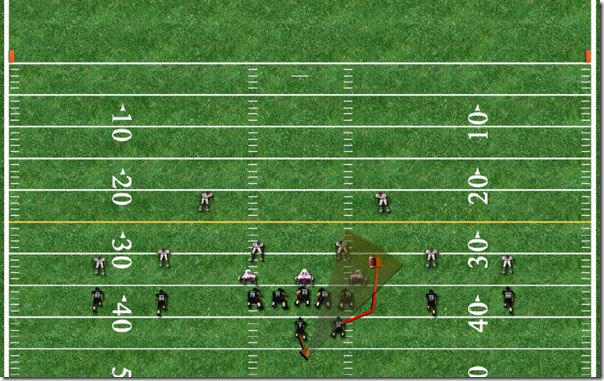 There are two points during the play where the halfback may be open. The first point is when he breaks up field near the right hash marks.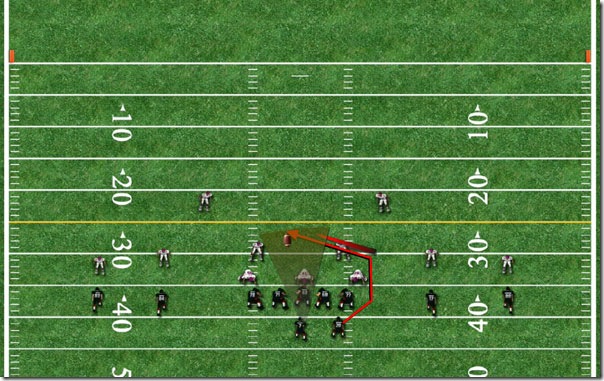 The second point is when breaks across the middle of the field.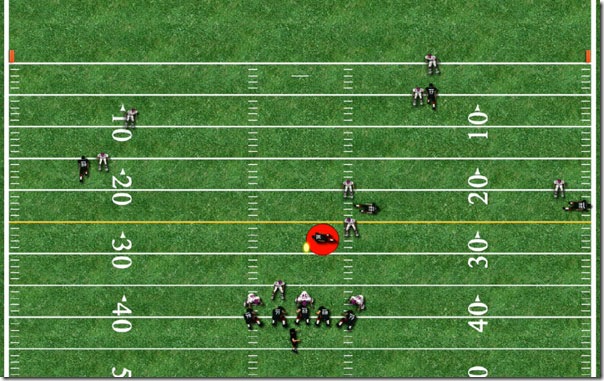 In the image above, the ball is thrown to the halfback as he gains separation from the linebacker covering him.
Video Breakdown