Although Tim Tebow has been getting all the hype and media attention this season, there is another young quarterback in the league that has been somewhat overlooked in our opinion and that's Carolina's Cam Newton. So far this season he has rushed for a record breaking 13 rushing touchdowns. We figured this week we would show a designed quarterback run play that you might see him run on a given Sunday.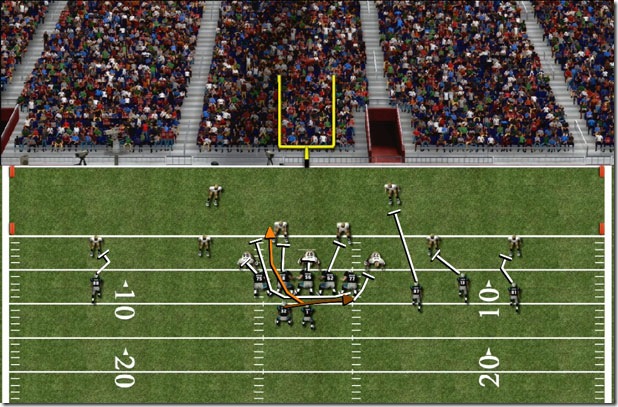 The QB Wrap is a simple quarterback run play to run the ball with the quarterback. Don't expect to pick up to many yards with it. It's a good play to call when needing a few yards for a first down or when you are inside your opponent's five yard line. For this breakdown, we have Newton running it out of the Shotgun 4WR Trio.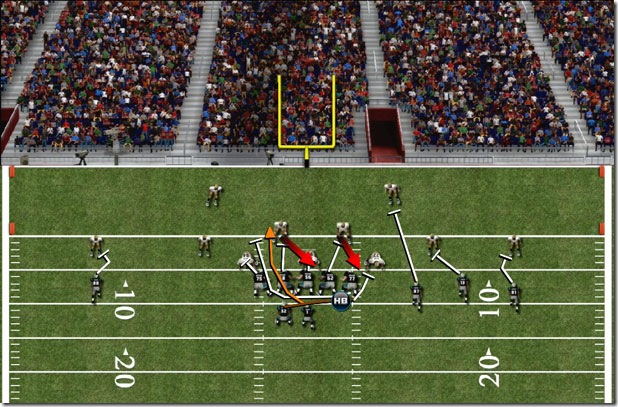 The design of this QB run play is to draw the defenders towards the halfback is acts as if he running between the center and right guard. He then looks to block the left end.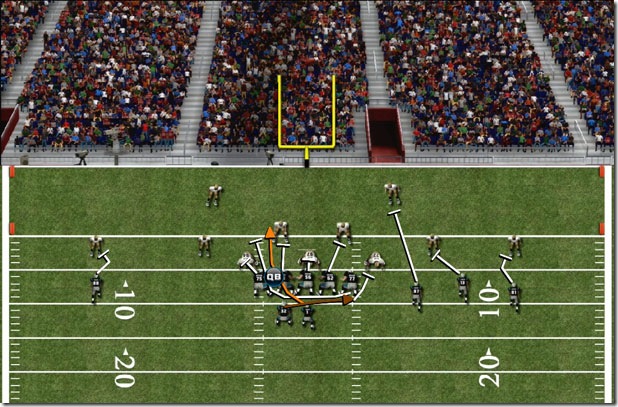 After the Newton fakes the handoff to the halfback, he then looks to run between the left guard and left tackle.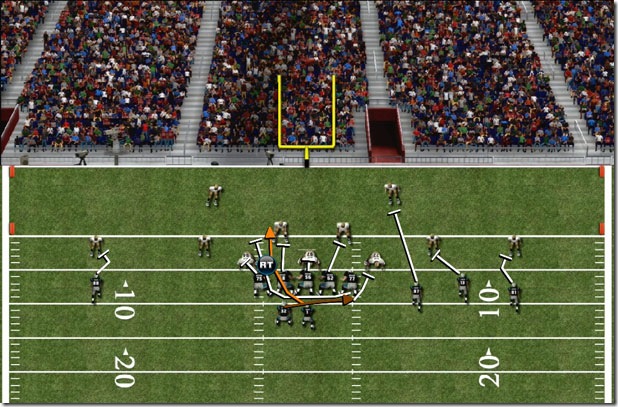 Another key element to the plays success is the pulling right tackle, who leads block for Newton as he comes through the B gap between the left guard and left tackle.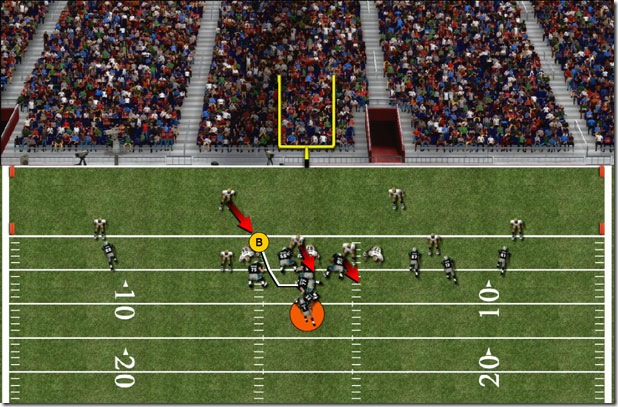 In the image above, notice how the linebackers react to the halfback as he goes towards them. This allows Newton to follow the right tackle through the B Gap between the left guard and left tackle.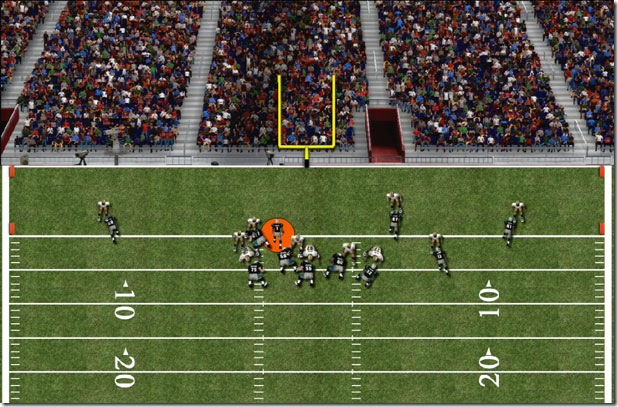 With the two linebackers out of way, Newton can use his speed, running ability, and power to get into the end zone for an easy 6 points.
Video Breakdown