In this X's O's Football Play breakdown, we take a look at a common passing concept that many teams run to attack 2 Man Under. The name of the passing concept is called Shallow Double Cross. For this breakdown, we use the play called Singleback Slot Flex – XZ Shallow Cross.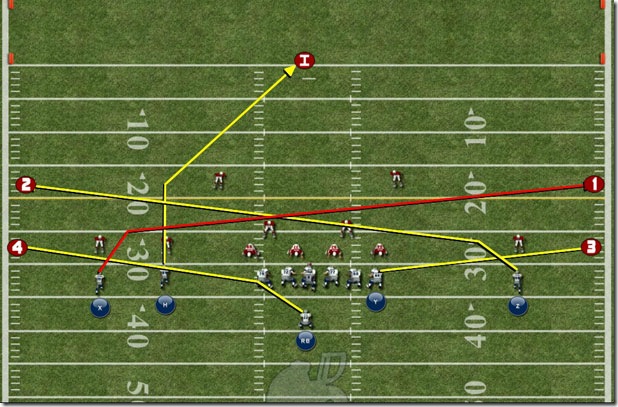 The Singleback Slot Flex – XZ Shallow Cross sends all five receivers out on pass routes. The X and Z receivers both run shallow crossing routes.
Pass Routes
Here is a look at the pass routes for the Singleback Doubles – RB Scat Texas Hook.
| | | |
| --- | --- | --- |
| Receiver | Pass Route | QB Read Progressions |
| X | Shallow Cross | 1 |
| H | Post | Initial |
| RB | Left Flat | 4 |
| Y | Right Flat (Shoot) | 3 |
| Z | Shallow Cross | 2 |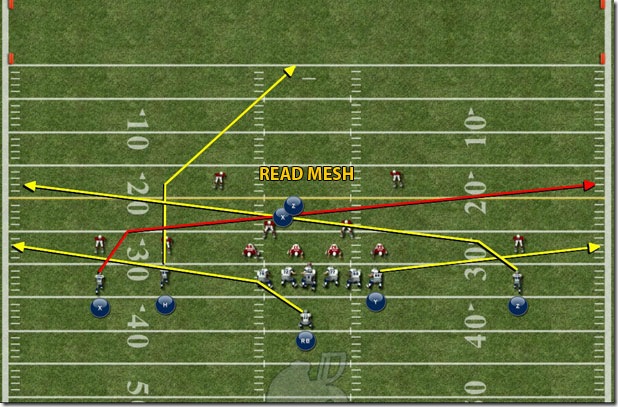 The quarterbacks initial read is the H receiver running the post. If the MOFO is open, then the quarterback looks to throw to him. If not, the quarterback reads the mesh between X and Z receivers. If none of those three receivers are open, then he looks to dump the ball off to the Y or RB in the flats.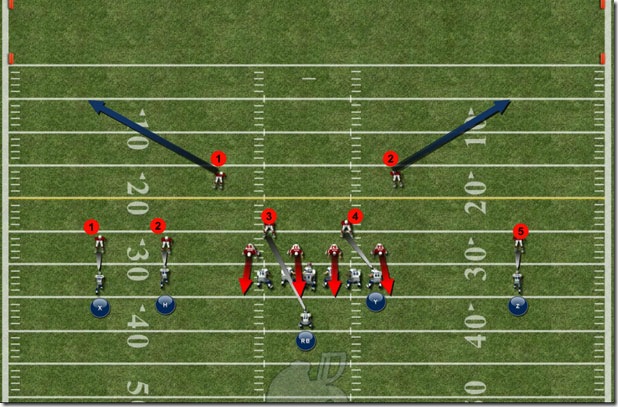 For this breakdown, the defensive coverage called is 2 Man Under. There five defenders in man coverage, while the two safeties play the deep halves of the field.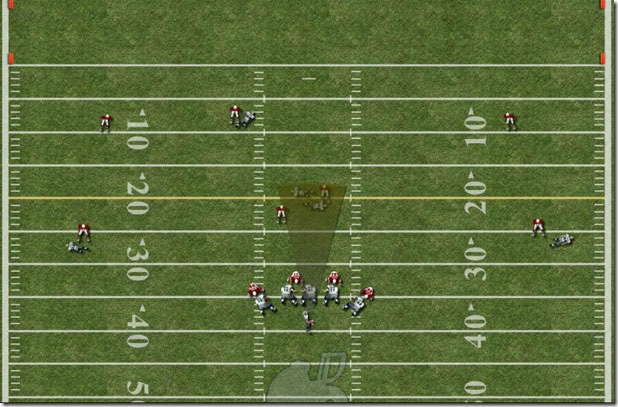 In the image above, notice the X and Z receiver cross each other over the short middle of the field. At this point, they looking to create a rub or a natural pick.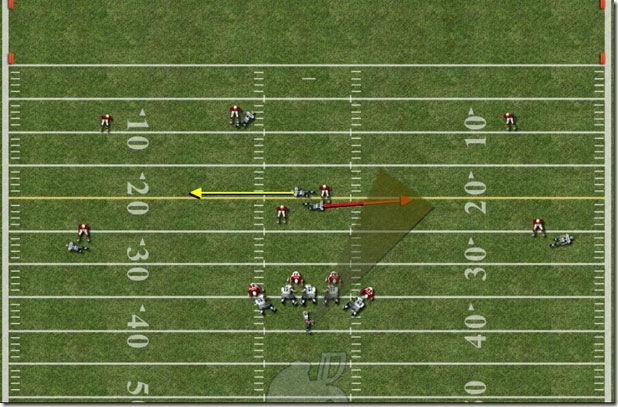 The idea this is get at least one of them open by having the defenders covering them get caught up in each other.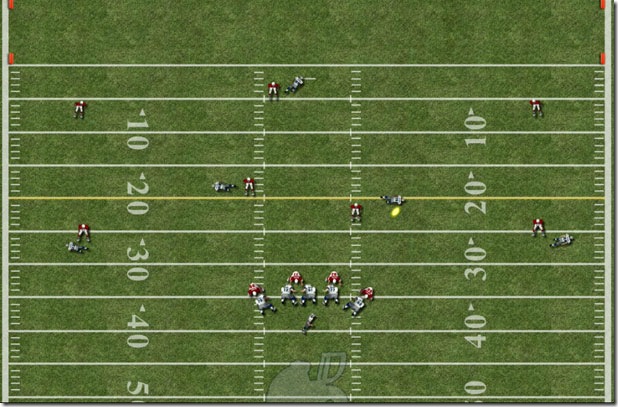 If the Z receiver gets a step on his man, then the quarterback looks to throw to him such as shown in the image above. Once the Z receiver makes the catch, he heads up field to pick up extra yardage after the catch.
Video Breakdown
Final Thoughts
The Shallow Cross concept can be run from several formations and with different receivers. What we like about this pass concept is it simple to run, but yet very effective at beating Cover 2 Man coverage.